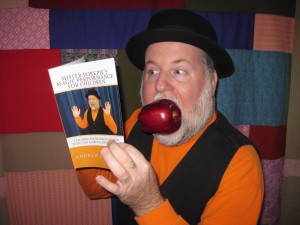 Now booking for Summer 2015!
Dear Youth Services Librarian,
Summertime quickly approaches and we are excited to present our Summer Reading Program to you.
This 45 minute program will draw families with young children to your library as they discover all the different resources available to them.  I bring my custom backdrop, as well as my own sound system.  All you need to provide is an outlet, a room, and some children and families who are ready for some fun!
In addition to my shows, I also have Magic and Balloon Workshops available for older children and teens all year long.
Contact our office to be sure your date is available.  Call (714) 808-6494 or send e-mail to info@remnetmagic.com.  We look forward to promoting reading at your library in 2015!
Sincerely,
Mister Porkpie
PS… I have also authored a few books if you'd like to have me appear at your library's Author Spotlight.
Contact us now to book your show!
(714) 808-6494